In this comprehensive guide, we will delve into the essence of orienteering, what orienteering is, its historical roots, and its essential techniques. We will also provide you with valuable insights to ignite your passion for this remarkable outdoor sport.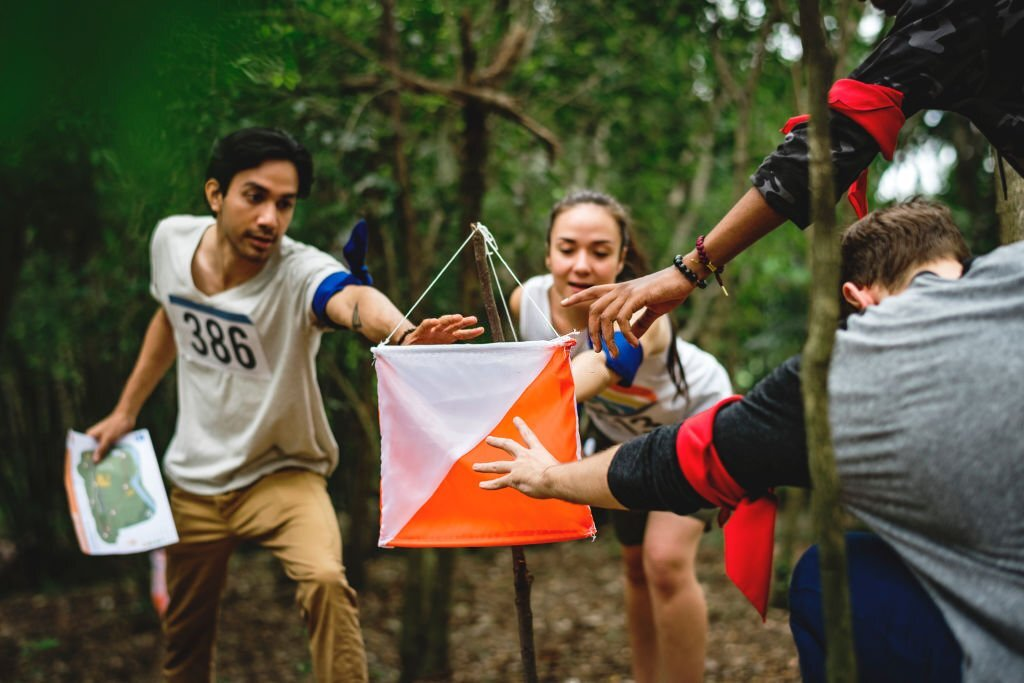 What is Orienteering?
Orienteering is a challenging outdoor activity that combines navigation, physical endurance, and mental agility. Participants navigate through unfamiliar terrain using only a map and compass, aiming to locate a series of checkpoints called controls, in the shortest amount of time possible. It is an immersive experience that pushes individuals to test their limits, both mentally and physically, while exploring the beauty of nature.
The History of Orienteering
What is orienteering? Well, to know more about this outdoor sport, it is essential that you know its brief history first.
The origins of orienteering can be traced back to the late 19th century when it emerged as a military training exercise in Scandinavia. It quickly gained popularity and transformed into a recreational activity that captivated adventure enthusiasts worldwide. What began as a means to train soldiers in the art of land navigation soon evolved into a beloved sport that combined strategy, athleticism, and a deep connection with the natural environment.
---
Getting Started On Orienteering: Equipment and Gear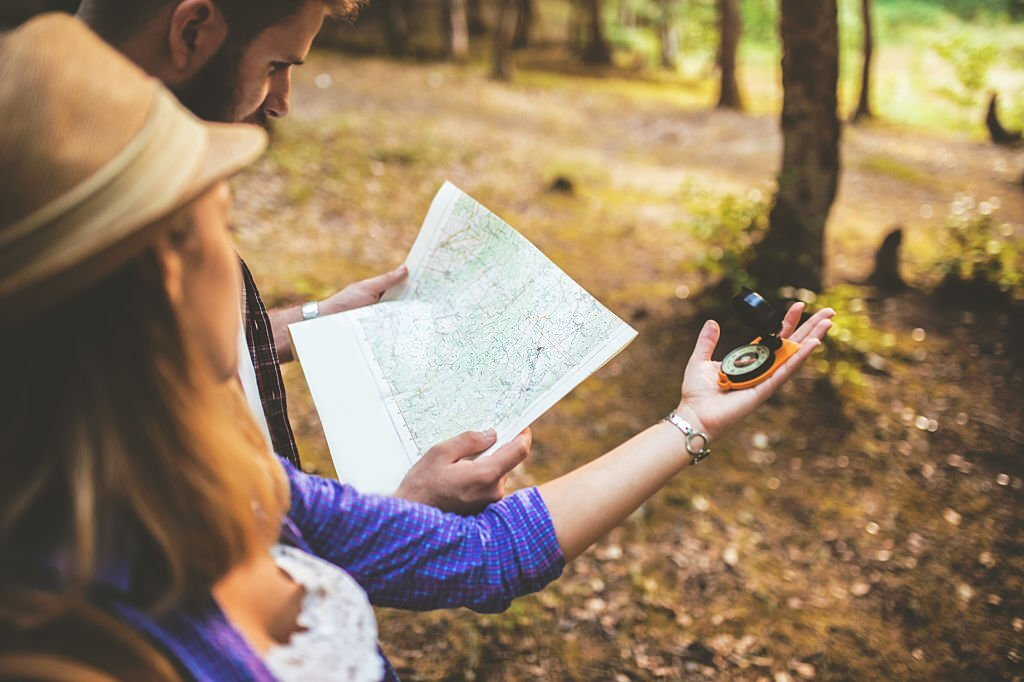 Before embarking on your orienteering journey, it's essential to have the right equipment and gear. These items will not only enhance your performance but also ensure your safety while navigating through unfamiliar terrain.
Map: A detailed topographic map highlighting the terrain, controls, and other crucial information is the centerpiece of orienteering. It serves as your guide, providing valuable insights into the landscape you'll be exploring. Familiarize yourself with the map's symbols, legends, and contour lines to decipher the features of the terrain accurately.
Compass: An essential tool for orienting the map and navigating accurately. A reliable compass helps you maintain a sense of direction, even in the most challenging environments. Learn how to take accurate bearings, determine your position, and navigate effectively using the compass alongside the map.
Clothing: Opt for lightweight and breathable attire suitable for the terrain and weather conditions. Dress in layers to adapt to changing temperatures, and choose fabrics that wick away moisture to keep you comfortable during physical exertion.
Footwear: Sturdy, comfortable shoes with good traction are essential to tackle various terrains. Look for trail running shoes or hiking boots that provide ankle support and grip, allowing you to navigate confidently through uneven surfaces and slippery slopes.
Whistle: A safety device that should always be carried during orienteering. In case of an emergency or if you need assistance, the whistle can attract attention and help rescuers locate you more easily.
---
Essential Orienteering Techniques and Skills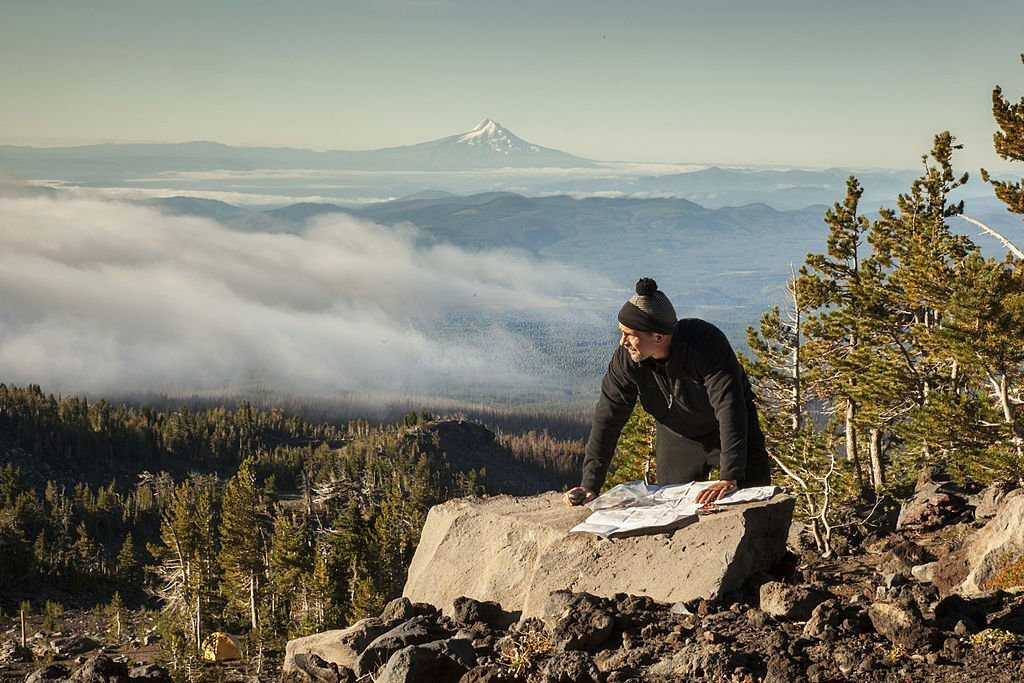 To excel in orienteering, mastering a set of techniques and skills is crucial. These skills will enhance your efficiency, accuracy, and overall performance in the sport. Let's explore the key aspects:
Map Reading and Interpretation
Understanding and interpreting the map is fundamental in orienteering. Pay close attention to contour lines, symbols, and legends. Contour lines indicate changes in elevation, allowing you to visualize hills, valleys, and other landforms. Familiarize yourself with common map symbols, such as roads, trails, and bodies of water. The legend provides explanations for these symbols, ensuring you can navigate confidently through the map's intricacies.
Compass Navigation
The compass is your trusted guide in orienteering. Learning how to use a compass effectively is paramount to your success. Practice taking accurate bearings, establishing your position, and maintaining a steady heading. By combining compass readings with map features, you can navigate accurately even when landmarks are not immediately visible.
Route Planning and Decision-Making
Efficient route planning is a vital skill that can make a significant difference in your orienteering performance. Analyze the terrain, evaluate various route options, and make strategic decisions based on factors such as distance, elevation, vegetation, and your own abilities. Optimize your route to minimize time and energy expenditure while still ensuring efficient navigation between controls.
Pacing and Timing
Pacing and timing are essential techniques for orienteering. Pacing involves estimating the time it takes to travel a specific distance. By knowing your walking or running speed, you can gauge your progress during the course and adjust your pace accordingly. Timing is crucial for maintaining a steady rhythm, ensuring you meet time limits and manage your energy expenditure effectively.
---
Orienteering Events and Competitions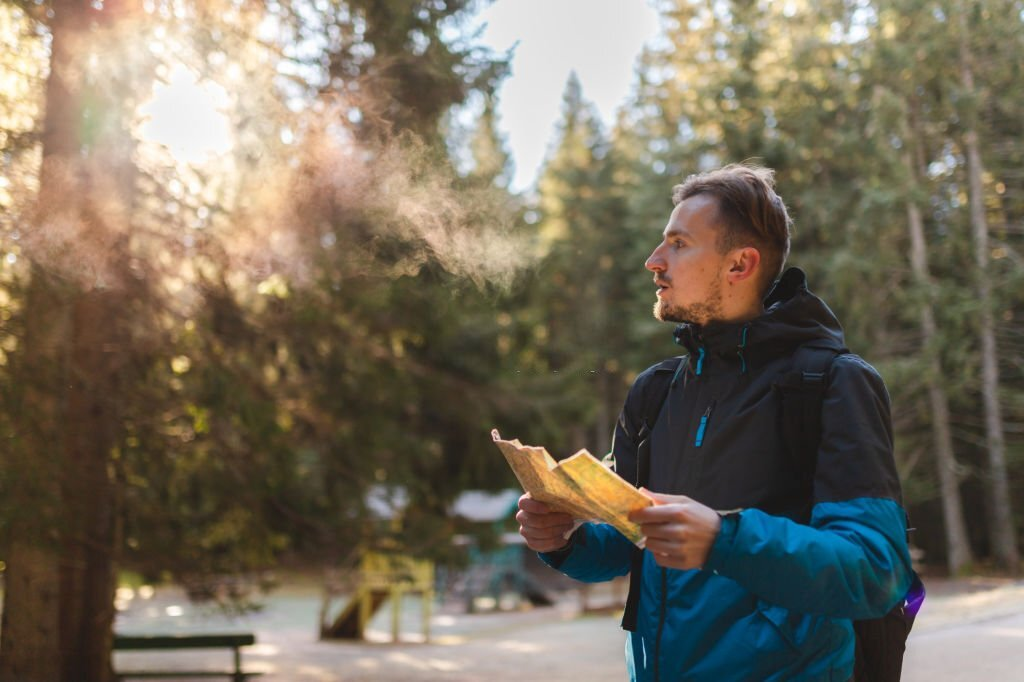 Orienteering offers a wide range of events and competitions for enthusiasts of all levels. From local club meets to regional and international championships, there's something for everyone.
Participating in events not only allows you to challenge yourself but also provides opportunities to meet fellow orienteers, share experiences, and forge lasting connections within the orienteering community. Compete against others or simply enjoy the thrill of navigating through diverse terrains—each event promises a unique and memorable experience.
---
Orienteering Clubs and Training Opportunities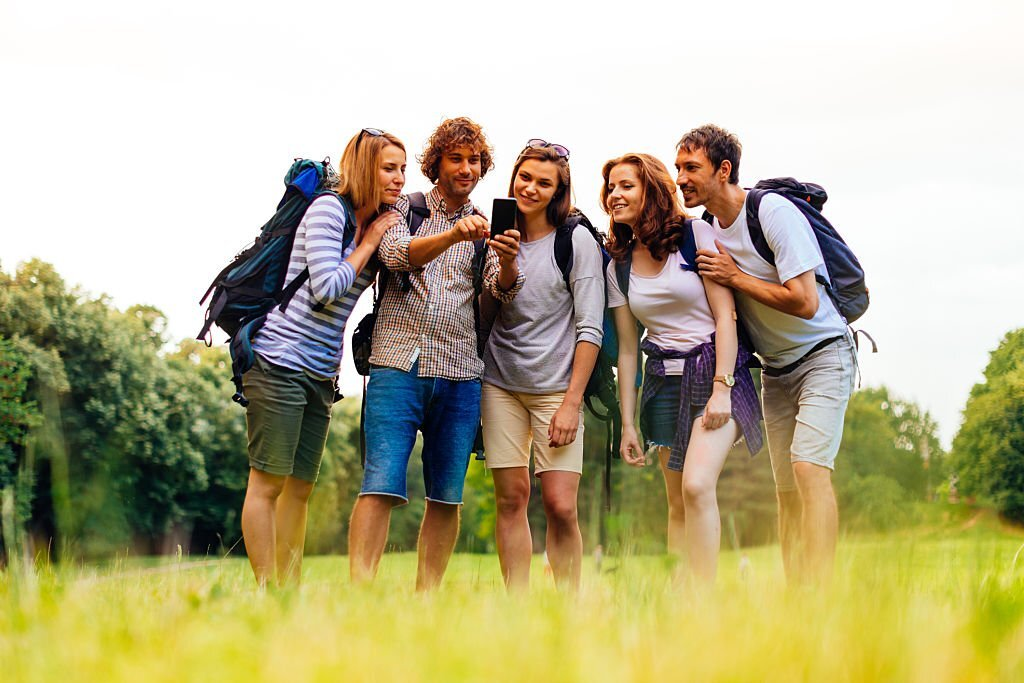 Joining an orienteering club can provide invaluable support and resources as you delve deeper into the sport. Clubs often organize regular training sessions, workshops, and social events where you can learn from experienced orienteers and share your passion with like-minded individuals. Engaging with a club can help you refine your skills, gain valuable insights, and stay updated on upcoming events and competitions.
Additionally, many clubs offer beginner-friendly courses and mentorship programs to help newcomers get started. These initiatives provide a supportive environment where you can learn at your own pace while receiving guidance from experienced orienteers.
---
Benefits of Orienteering
Engaging in orienteering provides numerous benefits beyond the physical aspects. Let's explore the remarkable advantages it offers:
Mental Stimulation: Orienteering enhances cognitive abilities, including spatial awareness, decision-making, and problem-solving skills. As you navigate through challenging terrains and make split-second choices, your mind becomes sharper and more adaptable.
Fitness and Endurance: The demanding nature of orienteering contributes to overall fitness and endurance development. As you navigate through rugged landscapes, your body gains strength, agility, and cardiovascular endurance. Regular orienteering training improves both physical fitness and stamina.
Connection with Nature: Orienteering takes you into the heart of nature, allowing you to immerse yourself in stunning landscapes and appreciate the beauty of the natural world. Whether it's navigating through dense forests, crossing picturesque meadows, or conquering rocky hillsides, orienteering allows you to develop a profound connection with the environment.
Social Interaction: Joining orienteering clubs and participating in events provides a platform for social interaction and fosters a sense of community. You'll meet fellow orienteers who share your passion for the sport, exchange tips and experiences, and form lasting friendships. The orienteering community is known for its inclusivity and camaraderie, making it a welcoming environment for newcomers.
---
Orienteering Safety Tips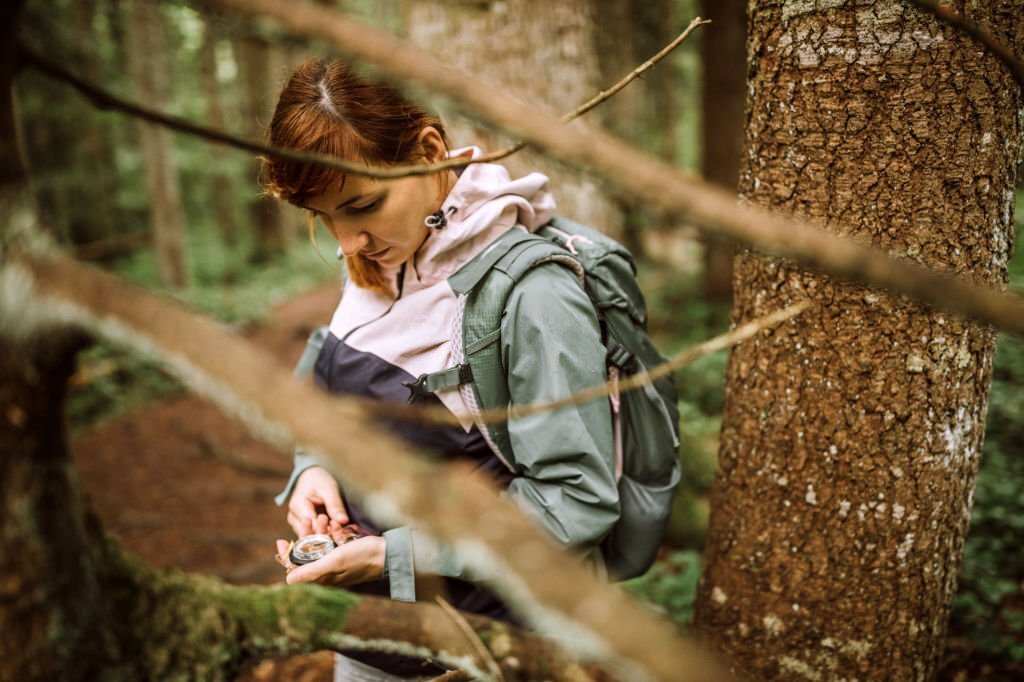 While orienteering is a thrilling adventure, it's crucial to prioritize safety throughout your journey. Here are some essential safety tips to keep in mind:
Be Prepared: Before heading out on an orienteering excursion, take the time to gather the necessary information about the area you'll be navigating. Familiarize yourself with the terrain, weather conditions, and potential hazards. Check the local weather forecast and be aware of any specific risks associated with the location, such as wildlife or challenging terrain. Carry essential safety equipment, including a whistle, a mobile phone for emergencies,a personal locator beacon, a small first aid kit, and extra supplies like water and snacks.
Inform Others: Always let someone reliable know your intended route and estimated return time. This simple step ensures that someone is aware of your plans and can raise the alarm if necessary. Share details about the location you'll be orienteering in, including the starting point, intended route, and approximate duration of your activity.
Stay Hydrated and Nourished: Hydration and proper nutrition are key to maintaining energy levels and preventing fatigue during orienteering. Carry an adequate supply of water and snacks to sustain you throughout your journey. Regularly hydrate yourself, even if you don't feel excessively thirsty, and consume nutritious snacks that provide a balance of carbohydrates, proteins, and healthy fats. Consider bringing portable water filters.
Dress Appropriately: Dressing appropriately for orienteering is essential to ensure comfort, protection, and ease of movement. Consider the weather conditions and choose clothing that suits the temperature and potential precipitation. Opt for lightweight, breathable fabrics that wick away moisture, and dress in layers so you can adjust your clothing to regulate body temperature. Hiking pants and windbreakers are good here! Don't forget to wear a hat, sunglasses, and sunscreen for sun protection. Additionally, wear comfortable and supportive footwear with good traction to navigate various terrains safely.
Respect Nature: As an orienteer, it's crucial to respect and appreciate the natural environment you are exploring. Follow the principles of "Leave No Trace" to minimize your impact on the ecosystem. Stay on designated trails whenever possible, avoiding fragile vegetation and sensitive habitats. Properly dispose of any waste you generate during your orienteering activity, taking care to pack out everything you pack in. Respect wildlife by observing from a safe distance and refraining from feeding or disturbing animals.
Know Your Limits: Recognize your own abilities and limitations when participating in orienteering activities. Start with courses suitable for your skill level and gradually progress as you gain experience and confidence. Be honest with yourself about your physical fitness, navigational skills, and comfort level with different terrains. Avoid taking unnecessary risks and make informed decisions based on your capabilities and the conditions at hand.
Stay Oriented and Maintain Focus: Orienteering requires mental acuity and concentration. Continuously refer to your map and compass to ensure you're on the right track. Maintain awareness of your surroundings, noting landmarks and distinctive features as you progress through the course. Avoid distractions that may divert your attention from the navigation task at hand.
Be Mindful of Time: Keep track of time during orienteering activities to ensure you can complete the course within a reasonable timeframe. Consider factors such as daylight hours, sunset time, and the duration of the chosen route. If participating in an organized event, familiarize yourself with the time limits and plan your progress accordingly to avoid rushing or being caught in darkness.
---
Frequently Asked Questions (FAQs)
Q: Can anyone participate in orienteering, or is it only for experienced athletes?
A: Orienteering is an inclusive sport suitable for individuals of all ages and fitness levels. While some participants may be highly competitive athletes, many people engage in orienteering purely for recreational purposes. There are various course difficulty levels to accommodate beginners, intermediate, and advanced orienteers.
Q: Do I need prior navigation experience to try orienteering?
A: No prior navigation experience is necessary to start orienteering. Basic map reading and compass skills can be learned through practice and guidance from experienced orienteers. Many clubs and events offer beginner-friendly courses and introductory workshops to help newcomers get acquainted with the sport.
Q: Is orienteering a dangerous activity?
A: Orienteering, like any outdoor activity, carries inherent risks. However, by following safety guidelines, being aware of your surroundings, and making informed decisions, you can minimize the risks associated with the sport. It's essential to prepare adequately, respect your limitations, and stay within your comfort zone while gradually challenging yourself.
Q: What if I get lost during an orienteering event?
A: If you find yourself disoriented or lost during an orienteering event, try to remain calm. Stop and reevaluate your surroundings, refer to your map and compass, and retrace your steps if necessary. If you're unable to find your way, use your whistle to signal for help or seek assistance from event officials or fellow participants.
Q How can I improve my orienteering skills?
A: Practice is key to improving your orienteering skills. Participate in local events, training sessions, and workshops offered by orienteering clubs. Take advantage of the resources available, such as map reading exercises, compass drills, and route planning simulations. Analyze your performance, learn from experienced orienteers, and continuously challenge yourself to refine your techniques.
Remember, orienteering is a dynamic and rewarding sport that allows you to explore the great outdoors while honing your navigational abilities. With practice, patience, and a sense of adventure, you'll discover new horizons and experience the thrill that orienteering offers.
---
Conclusion
Congratulations! You have embarked on a fascinating journey to discover the captivating world of orienteering. We've explored the fundamental aspects of orienteering, from its origins and techniques to the benefits it offers. Now, it's time for you to take the first step, grab your compass, and venture into the wilderness. Embrace the challenge, cherish the thrill, and let orienteering awaken the adventurer within you!
Remember, orienteering is a sport that rewards practice and perseverance. The more you immerse yourself in this exhilarating pursuit, the more you will unravel its intricacies and experience the true joy it brings.
Related Posts: