Learning how to use topographic maps is not easy. But trust me; it can help you navigate your way better while outdoors. Read on to get started.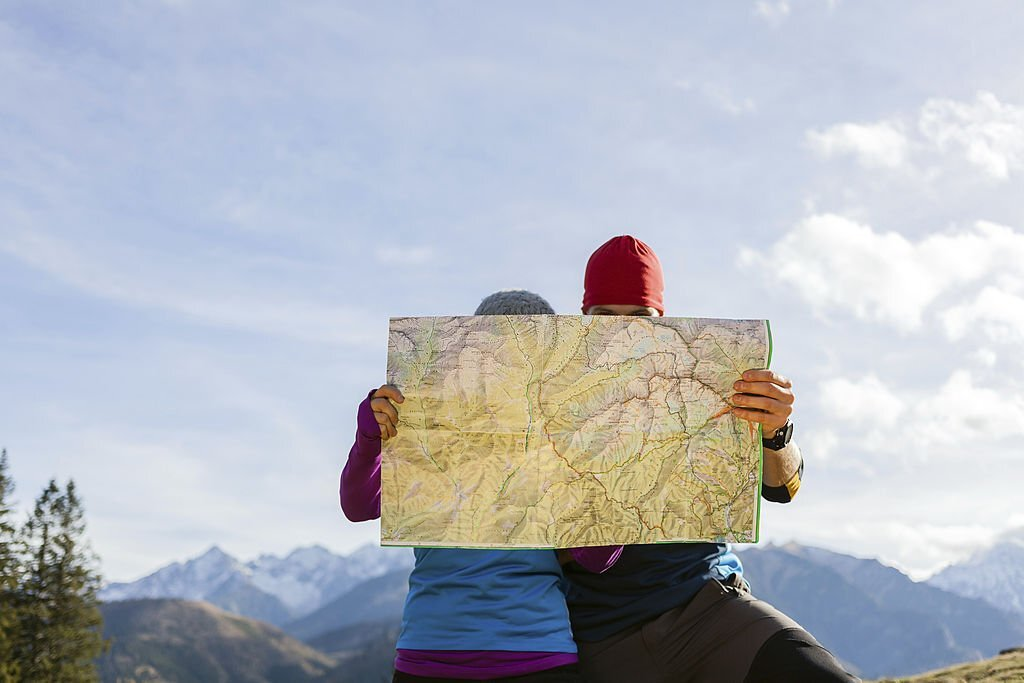 A Quick Overview
Topographic maps are invaluable tools when it comes to exploring and navigating the great outdoors, offering invaluable information about terrain, elevation, and natural features of an area.
Knowing how to read topographic maps is vital, whether it's your hiking trip, mountaineering expedition, or simply wanting a better understanding of your surrounding land; in this comprehensive guide, we'll walk through every step, from understanding contour lines to deciphering symbols and accessing more details.
---
Learning Topographic Maps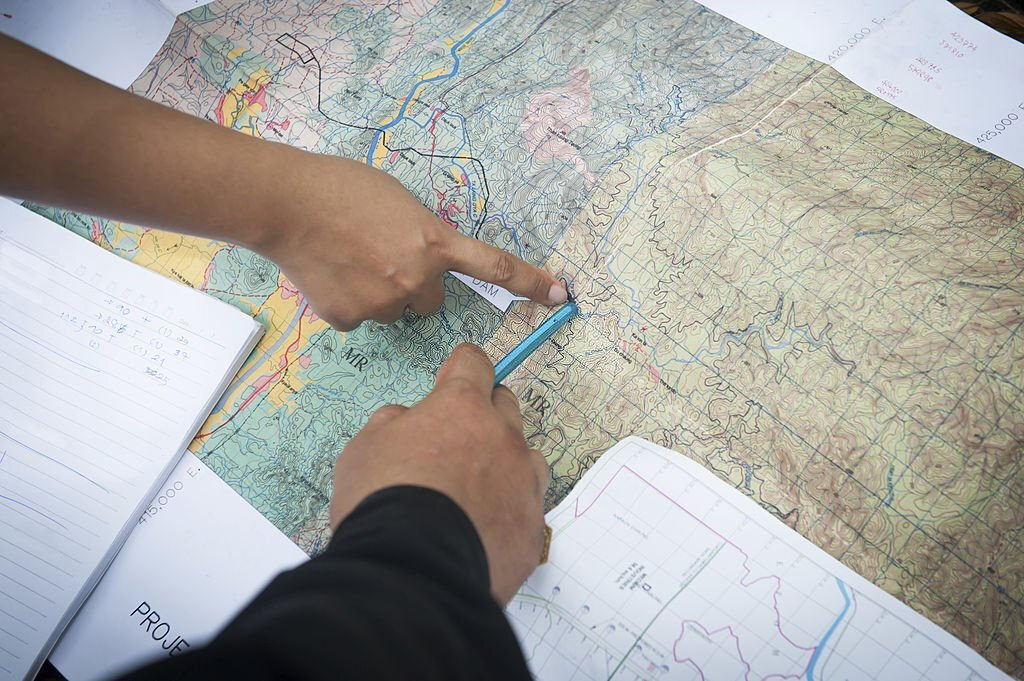 What Is a Topographic Map?
A topographic map provides an accurate representation of the Earth's surface, depicting both natural and man-made features. Contour lines show changes in elevation for easy visual reference, providing crucial data for hikers, campers, geologists, and outdoor enthusiasts.
Topographic maps are typically created by surveying land by various means, including aerial surveys or satellite imagery, to capture elevation data.
Why Use A Topographic Anyway?
Topographic maps serve several important functions, including:
Navigation: Topographic maps facilitate accurate navigation by clearly outlining terrain features like mountains, valleys, and rivers. They aid hikers and adventurers by helping them plan routes around hazards as well as estimate travel times more accurately.
Terrain Analysis: Geologists and environmental scientists utilize topographic maps to study landforms, identify geological formations, and evaluate changes in elevation. This information provides crucial insight into natural processes and land management.
Outdoor Recreation: From hiking and camping, fishing, and hunting - topographic maps provide outdoor enthusiasts with essential information regarding recreational areas, trails, and access points.
Importance Of Topographic Maps On Hiking And Outdoor Adventures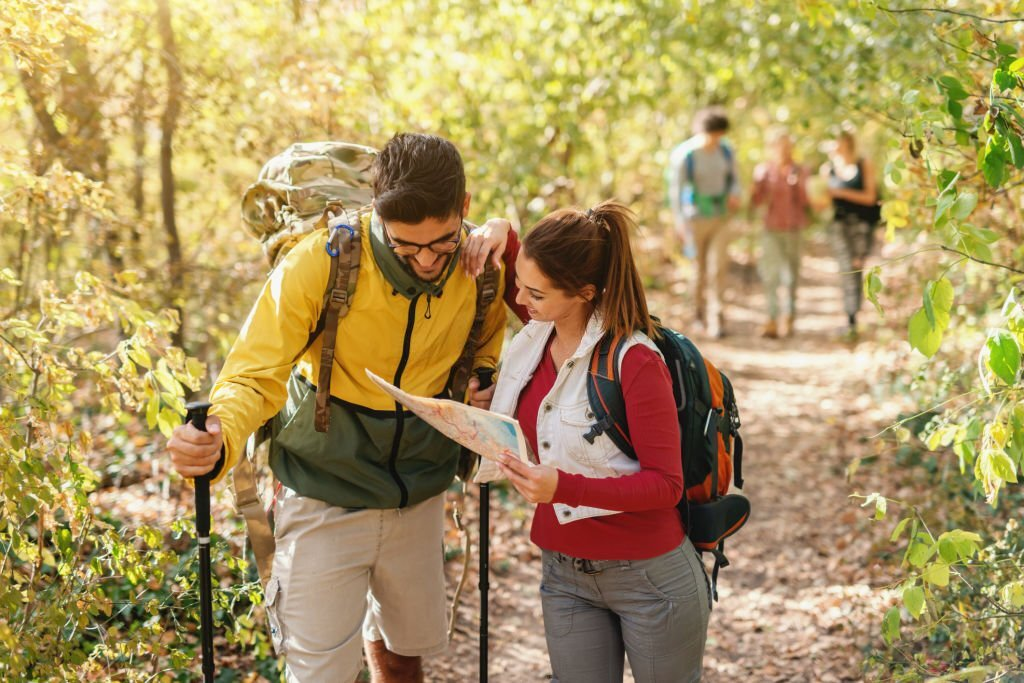 Reading topographic maps is essential when camping and hiking, providing invaluable information that can enhance your experience outdoors while increasing safety. Let's examine why understanding and interpreting these maps are an integral component of camping and hiking adventures.
Navigation and Route Planning
Topographic maps are invaluable tools for accurate wilderness navigation. By studying them closely, they depict in great detail information about elevation changes, valleys, ridges, and water bodies.
These maps provide essential data that allows for precise route planning by reading these maps accurately and making informed decisions about which paths are the best choices. In turn, it prevents people from getting lost, ensuring that they can find suitable trails accurately and estimate distances and travel times.
Understanding the Terrain
Topographic maps provide valuable insights into the characteristics of the landscape. Through studying contour lines, you can visualize the shape and steepness of the land; this information allows you to anticipate challenging sections like steep ascents or descents and prepare accordingly.
A better understanding of terrain enables campers to select suitable camping spots, locate water sources and navigate safely through various natural features.
Safety and Hazard Identification
Topographic maps reveal potential hazards that are not evident on the ground, such as cliffs, gorges, unstable slopes and other dangerous areas that should be avoided. By recognizing these hazards early enough, alternative routes can be planned out, your safety ensured and decisions made that mitigate risks during camping and hiking adventures.
Water Sources and Campsite Selection
Topographic maps often feature details about rivers, streams, lakes and other sources of clean drinking and cooking water - providing reliable access during camping or hiking trips.
Furthermore, topographic maps offer insights into suitable campsites which are located nearby water sources or boast scenic views - information which allows campers to plan overnight stays to optimize their experience and make the most of camping adventures.
Off-Trail Exploration
Topographic maps can be an invaluable asset for those who enjoy venturing off the beaten path, as they enable users to identify unmarked trails, hidden valleys and lesser explored areas. Armed with this knowledge gained by reading topographic maps, off-trail explorers can confidently explore off-trail areas; discover natural treasures tucked away behind mountain passes; and create memorable hiking experiences.
Emergency Preparedness
Topographic maps are essential resources in emergency situations, from inclement weather and injuries, to navigation difficulties or navigation challenges that require rescue operations. An understanding of reading topographic maps ensures prompt and effective rescue operations.
Key Elements of a Topographic Map
In order to accurately read a topographic map, it's crucial to comprehend its key elements. These elements include:
Contour Lines: Contour lines are one of the key elements of any topographic map, connecting points of equal elevation and giving a visual depiction of its contours and steepness.
Scale and Grid System: The scale and grid system of topographic maps determine their level of detail as well as coverage area. Grid systems like Universal Transverse Mercator (UTM) lines facilitate accurate location referencing for accurate topographic mapping.
Legend: A legend provides the key to understanding the symbols, colors, and patterns found on a map. It explains what various features mean, such as roads, rivers, vegetation, and man-made structures.
Marginal Details: Topographic maps also include some additional marginal details, including their title, publication date, and any notes regarding their source, accuracy, or coordinate systems used.
---
Understanding The Contour Lines Of Topographic Maps
What Are Contour Lines?
Contour lines are curved or straight lines connecting points of equal elevation on a topographic map. Each contour line represents a specific elevation value, while their spacing indicates the steepness of the terrain. By studying contour lines, you can gain invaluable insights into their shape and relief of land mass.
Reading Contour Intervals and Index Contours
Contour intervals, or the vertical distance between contour lines, are usually indicated on a map's legend.
Contour Intervals
Contour intervals play an integral part in deciphering vertical changes to elevation on topographic maps. Representing the vertical distance between adjacent contour lines, these intervals offer a standardized measure of elevation change that helps us grasp the scale of terrain.
You'll often find them listed as part of the map's legend to help navigate contour lines with confidence; for instance if set at 20 feet this means each contour line represents an elevation change by 20 feet as we trace these contour lines and estimate their differences.
Index Contours
When looking at maps, index contours should stand out with their bold, distinctive contour lines carrying weight; those are index contours. They're marked with their specific elevation values to help us quickly establish their height relative to other contour lines on the map and act as anchoring points to help understand elevation changes depicted on it.
By identifying their elevation values we can accurately gauge neighboring contour lines without needing additional measuring tools; their darker and thicker appearance makes them easy to locate among an intricate web of contour lines.
Identification of Landforms and Elevation Changes
By carefully studying contour lines, you can easily recognize various landforms and elevation changes on a topographic map. Here are a few key points:
Closely spaced contour lines indicate steep slopes, while more widely separated contour lines represent gentle slopes.
Concentric closed contour lines represent hills or depressions, with their innermost line marking either their highest point (hilltop) or lowest point (depression).
V-shaped contour lines represent valleys or ridges, with the V pointing upstream in valleys and downstream on ridges, respectively.
Contour lines that form concentric circles with hachure marks represent sinkholes or other closed depressions.
---
Understanding Topographic Symbols and Colors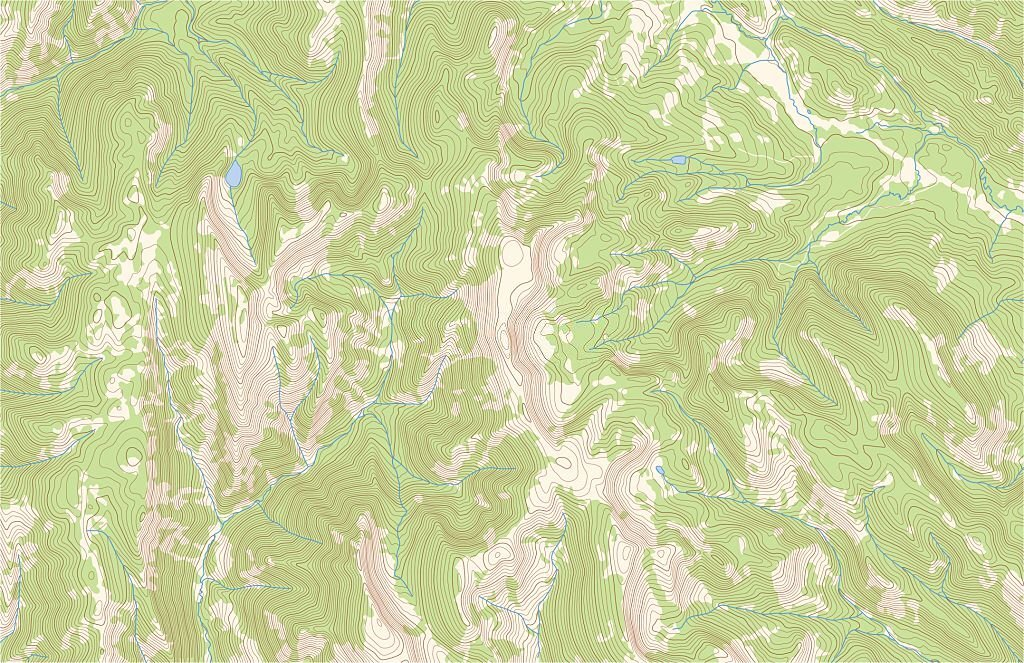 Topographic maps use symbols to represent various features on the map. Understanding their meaning is integral for reading them accurately, so here are some commonly-used symbols and their interpretation:
Roads and Trails: Different line styles and widths represent various forms of roads, trails, and paths.
Water Features: Symbols representing rivers, lakes, streams, or other bodies of water provide more information on its size or depth than just words alone can.
Vegetation: Different symbols and colors depict various types of vegetation, such as forests, orchards, and grasslands.
Man-Made Structures: These symbols depict buildings, bridges, and towers created by humans - helping you recognize landmarks while navigating urban areas more efficiently.
Geographical Points: Symbols represent significant geographical features such as mountain peaks, cliffs, caves, and even mines.
Color-Coding Features and Information
Topographic maps often use colors as another means of communicating information about terrain features and other areas. While color schemes may differ from map to map, here are some frequently employed hue codes:
Brown: Contour lines, landforms, elevation markings.
Blue: Water bodies such as lakes, rivers, and streams.
Green: Vegetation forests and parks.
Gray: Man-made features like buildings, roads and railways
Red: Major roads and highways boundaries.
Black: Indicates cultural features such as place names and boundaries.
Understanding the Legend
A legend located near the corner of your map provides a key for deciphering symbols, colors, and patterns on it. Take time to familiarize yourself with it so you understand all the information communicated on it.
---
Estimating Distance and Direction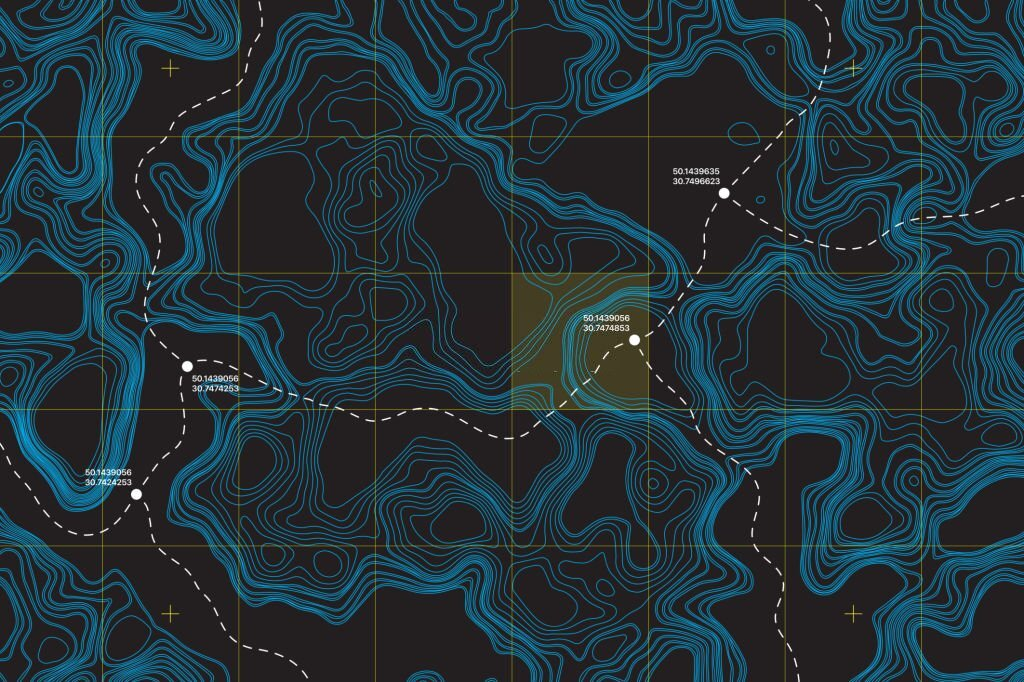 Measuring Distance on a Topographic Map
Topographic maps can be useful tools in helping to estimate distances between points. Here are several approaches for measuring the distances:
Bar Scale: Most topographic maps include a bar scale that represents a distance on the ground. By comparing it with your map, it allows for accurate distance estimates.
Use of a String or Straight Edge: In lieu of using a bar scale, an alternative way of measuring distance on maps would be using a string or straight edge to measure between two points on it. Align this string along the desired route before comparing it to its scale on the map.
Determining Direction with Compass Bearings
To use a topographic map effectively, a compass will come in handy. Here's how it works:
Orient the map: Align the edge of the compass with the north-south grid lines on your map, rotating both together until its needle points toward the north.
Pinpoint your location: On the map, and determine which direction you wish to travel in
Determine bearing: To find your bearing, align the direction-of-travel arrow on a compass with your desired location on the map and read off its bezel or arrow as needed.
Calculating Slope and Gradient
Topographic maps provide valuable information about slope and gradient. Slope refers to the steepness of a slope, while gradient measures elevation changes over a given distance. By studying contour lines, you can estimate both slope and gradient; steeper slopes will have closer-spaced contour lines, while gentle slopes will have wider-spaced contour lines.
---
Navigating Topographic Maps
UTM Grid Systems
Universal Transverse Mercator (UTM) grids are often employed to divide topographic maps into more precise sections for more precise location referencing. UTM coordinates provide a consistent method for establishing position, making them invaluable tools in navigation. Grid lines such as eastings and northings help pinpoint specific points on the map using UTM coordinates.
Position and Finding Your Location
In order to use topographic maps effectively, it's essential that they are oriented correctly and that you locate yourself quickly and precisely. Here's how you can do it:
Locate Known Features: Locate major landscape features on the map that you can spot in reality, such as mountains, rivers, or buildings.
Orient the Map: Align its north-south grid lines with those seen in reality using either a compass or by guesstimating their directions.
Verifying Your Location: By comparing features on the map with what can be seen in nature, you can confirm your location and plan your route effectively.
Follow Trails and Plan Routes
Topographic maps offer invaluable information for trail planning and travel. By studying contour lines, symbols, and other features on these maps, it's possible to identify optimal routes without encountering obstacles, estimate travel times accurately, and anticipate travel costs accurately. Be mindful of trails marked on your map that indicate their difficulty level or potential dangers, such as obstacles that could present obstacles.
---
Tools and Resources For Topographic Maps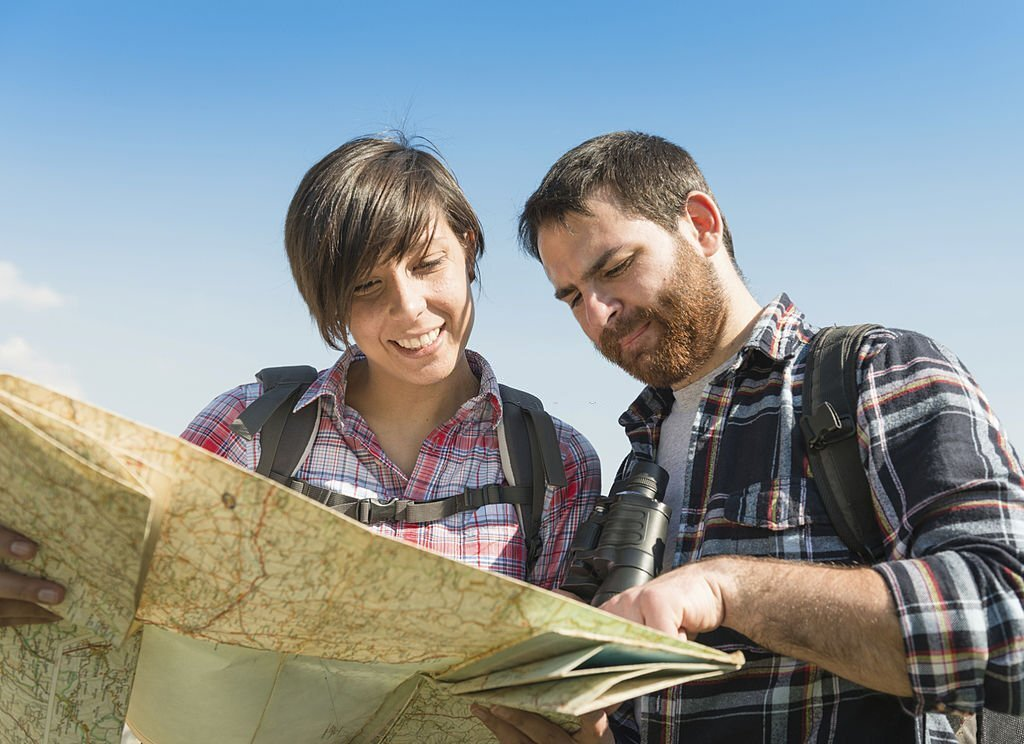 Global Positioning System (GPS) Integration
While topographic maps can serve as an excellent navigation aid on their own, when combined with a Global Positioning System (GPS), their navigation abilities become even greater. GPS devices provide real-time location data as well as tracking your movements and additional features such as waypoints and route planning.
Online Mapping Services and Apps
Online mapping services and apps have become essential resources for outdoor enthusiasts in today's digital era. Websites and apps such as Google Maps, Gaia GPS, and AllTrails provide convenient access to topographic maps, satellite imagery, and route planning tools - enabling convenient topographic information retrieval even on smartphones or tablets.
Further Learning and References
There are numerous resources available to expand your understanding of reading topographic maps, including books, online tutorials, and courses that offer in-depth guidance on map interpretation, advanced navigation techniques, and practical exercises to build up skills. Furthermore, consulting experienced hikers or outdoor guides may provide additional tips.
---
Conclusion
Being adept at reading topographic maps is essential when venturing outdoors. Armed with this comprehensive guide, you now possess the knowledge needed to interpret contour lines, understand topographic symbols and colors, estimate distance and direction, navigate using UTM grids, as well as discover additional tools and resources.
Remember: practice makes perfect; get out there, explore, and let topographic maps serve as your guide on your adventures - Happy mapping!
Related posts: