Hiking is fun. But it costs money. And in some cases, it could be an unbelievable sum of money. Read on to learn more about how you can hike on a budget.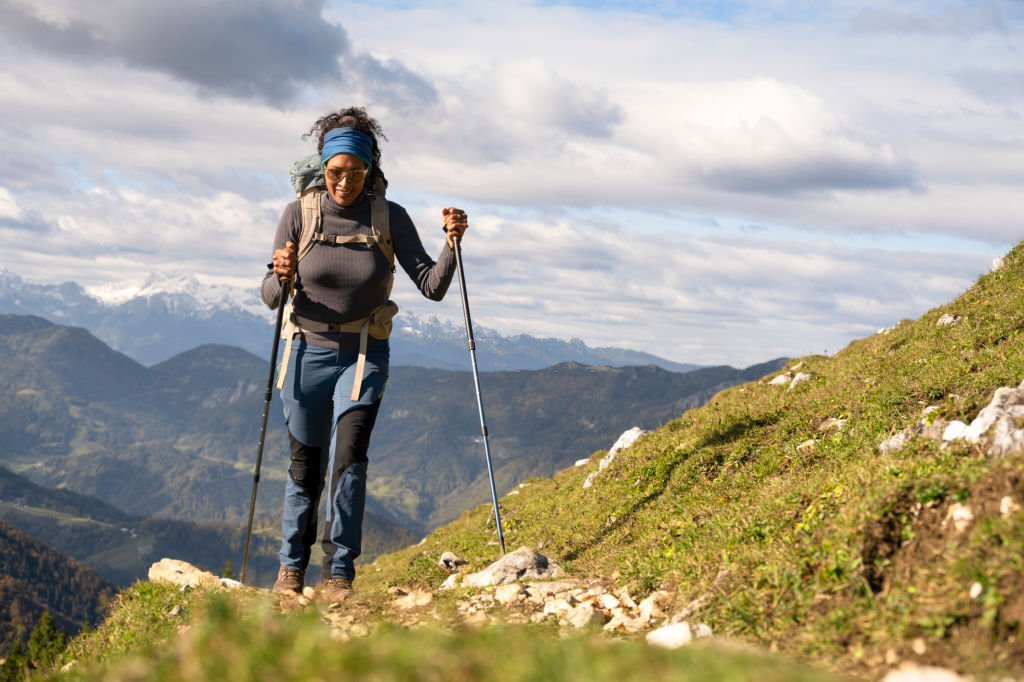 A Quick Overview
I have been hiking for over two decades already. That's quite a long time already, even in the metrics of experienced hikers. Modesty aside, I have hiked different trails inside and outside the United States. Of course, these adventures were truly worthwhile. But at the same time, I could say that some of those trips were truly costly.
Of course, this doesn't mean that you shouldn't hike at all. Just because there are attached costs to this particular adventure doesn't automatically translate that you have to cancel it. Hiking should be pursued, especially if you are still able to do it. What you need to do right now is to apply frugal-friendly ways to scale down the expenses related to the trip.
Here, I am going to discuss some of the tested-and-proven tips on how to save money while experiencing the best that hiking can give you. Read on, as this will be useful, especially during these tough times!
---
Is Hiking An Expensive Hobby?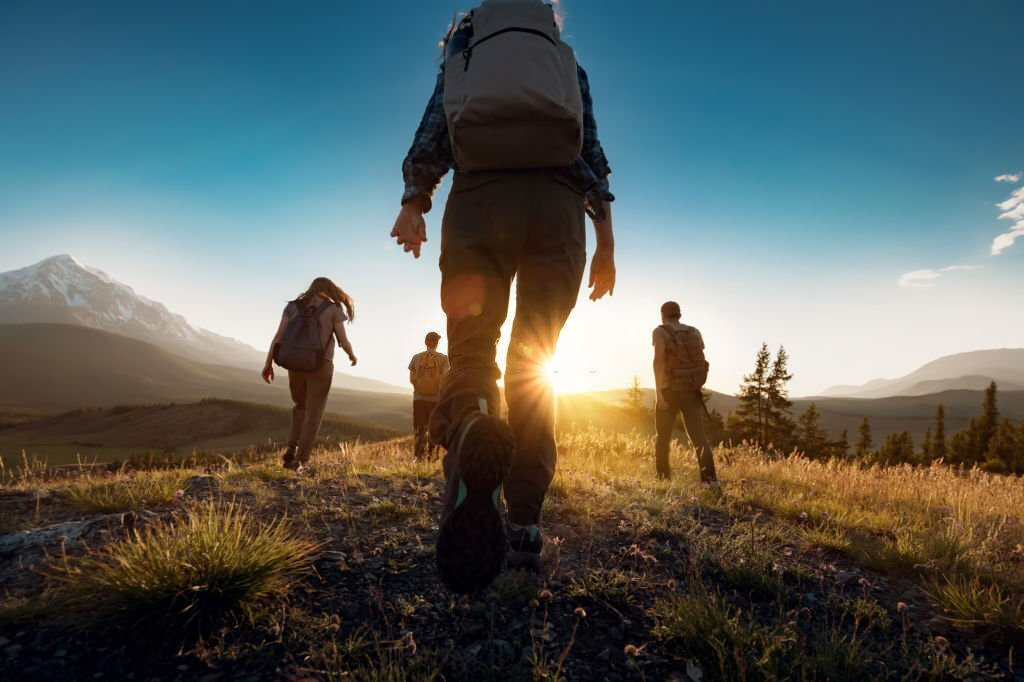 Before I go to the nitty gritty details of this post, allow me to break down one important question that many people ask.
Is hiking expensive?
Well, the short answer to this question is yes. But allow me to explain this answer in detail.
Hiking can get expensive over time, especially if you are going to do it frequently and if you are heading to more technical and distant trails. The more rugged your environment becomes, the better equipment you need to invest. For example, hiking on cold, snowy terrains would require you to wear winter jackets or windbreakers (or if it is windy).
At the same time, you also have to pick properly designed hiking pants and hiking boots since they can let you traverse trails more comfortably. Of course, this also calls for the need for the best hiking or camping tents if you are planning to stay on the trail for several nights.
There are a lot of other gear that you should consider acquiring, including backpacks and emergency kits. The bottom line is hiking will need you to invest in different hiking-appropriate items.
Now, you have the option to rent these things or borrow some of the equipment from your trusted friend. These are good routes to take, and many hikers (including me) do them from time to time, especially if the circumstances require me to do so. However, there's also a limit to the frequency of outsourcing your equipment from other people. Eventually, you will realize that having your own gear would save you much time, money, and face.
But hiking gear is not the only thing that makes hiking expensive. You will also have to prepare for the logistical costs, especially if you are hiking interstate or overseas. At the same time, you will also have to deal with potential fees and reservations.
Again, these accumulative costs are just normal. They might get expensive over time, but they shouldn't overwhelm you. There are still some things that you can do to "circumvent" the expenses, effectively reducing them in the process. 
---
Hiking On A Budget
Here are some of the practical tips so that you can hike on a budget:
Research The Hiking Destination First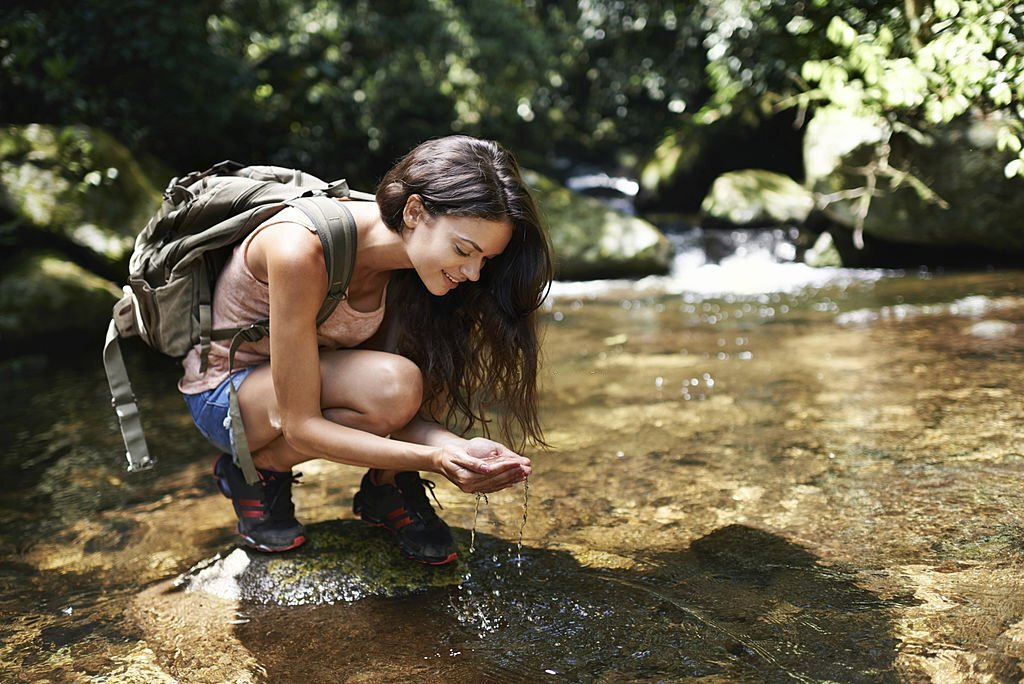 One of the most overlooked means of saving money while hiking is through prior research. Essentially, you need to research the area you are planning to hike before you embark on the trip.
By being able to know the weather and terrain, you can save money from buying optional gear. Preferably, you should go on beginner-friendly hiking trails on sunny days. In these conditions, you don't need to purchase expensive waterproof jackets, rain gear, and traction-oriented boots.
The more technical the hike is, the more money you are going to spend on your gear and supplies. Now, there's no stopping you if you want to experience these kinds of hikes. However, if you are planning to save money, I strongly suggest that you go easy on your trip.
There are various sources of information when it comes to a particular hiking trail. Government websites are great, especially if you intend to tread on government-managed lands and forests. You can also seek relevant information from local guides and forums. They will be able to tell you about shortcuts, inexpensive parking areas or camping spots, and low-cost hiking amenities.
You may also want to research regulatory fees and permits. Who knows? You might get caught off guard by them. It is better that you prepare for them; otherwise, you might pay penalties that could be more expensive than the fees themselves.
Only Pack The Necessary Hiking Gear And Supplies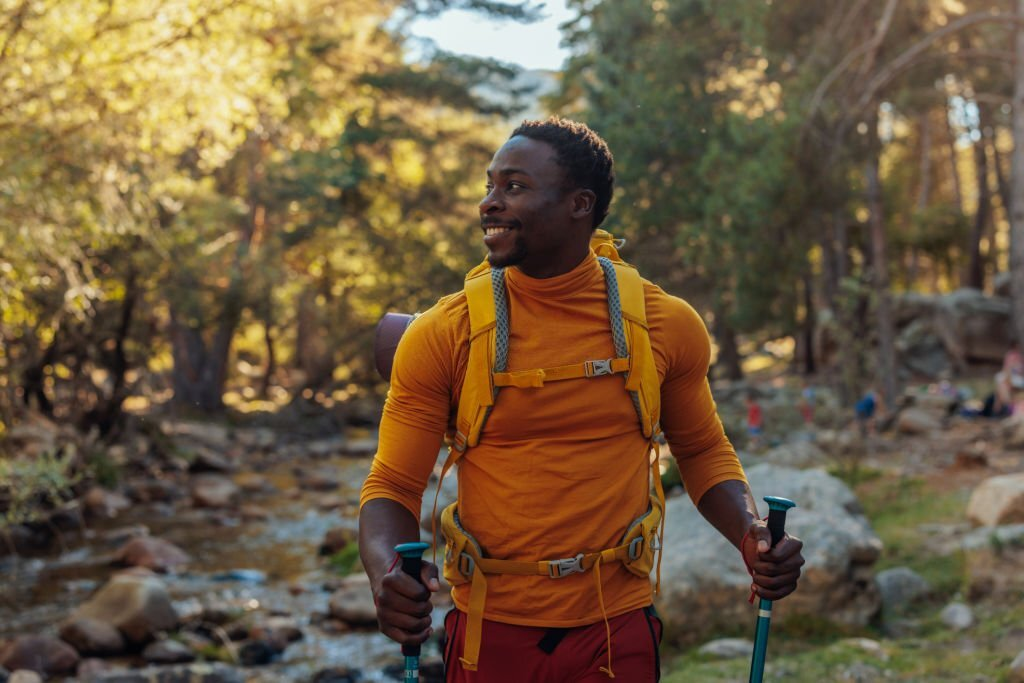 It's a common syndrome for hikers, especially first-timers, to overpack. Now, I've particularly stated that over-preparing is far better than being unprepared for any outdoor trip.
But here's the catch:
When you bring more items, these things don't just add to your luggage. If it is only just the case, then that would be acceptable. However, it is not. For frugal hikers, they should avoid packing lots of stuff because that would also mean an additional weight in their wallets.
Hiking checklists aren't always tailored for one-size-fits-all solutions. Just like I've mentioned, you don't actually need a thick hardshell jacket on a summer hiker. Moreover, a hike doesn't need any form of tent if it is just a day hike. There's no point in bringing a shelter if you are not going to sleep within the trail.
Does a portable stove make sense if you are not planning to cook while hiking?
Hence, learning to identify your needs could actually help you minimize the expenses of your hiking trip. The appropriate hiking clothing and gear will cover everything that you need to make it stress-free.
Shop For Affordable Hiking Gear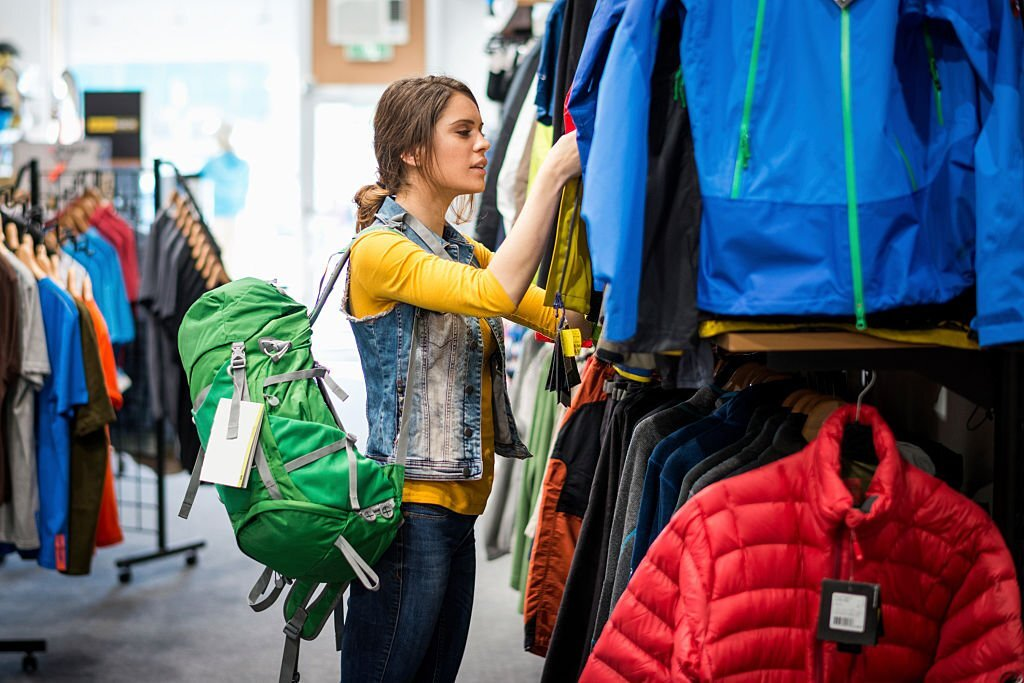 Once you have identified your hiking essentials, it is time that you purchase them.
Now, I am not going to recommend you automatically jump to expensive brands such as Arc'teryx, REI, Patagonia, and other big shots in the outdoor gear market. That doesn't just make sense, especially if you are just starting out or if you are just going to hike an easy trail.
Is buying a brand new a bad idea? Not necessarily. After all, there are affordable, entry-level brands out there that offer decent hiking gear. They will let you purchase suitable clothing and equipment for hiking.
But of course, you also have to be careful when purchasing used hiking gear. It's your duty to assess the quality of these items to ensure that you can use them without encountering any problems while you are out already. Thrift stores are common sources of these used outdoor equipment, so it would be better if you could check the products personally.
Do you like to shop online? Then the Facebook Marketplace is a good start to buy these used gear. You can even try negotiating to see if you can still steal better deals.
Of course, don't forget to take advantage of those holiday seasons. After all, sales are always around these days. Whether it is Christmas, Fourth of July, or even Black Friday, there are a lot of deals that you can get on these special occasions. So if you want to save money on your hiking gear, you better prepare for these shopping spree seasons!
---
Conclusion
By following these three tips, you will be able to save big from each of your hiking trips. Things are getting expensive these days because of inflation and all of those economic shenanigans, so it would be better to apply all the recommendations that I listed in this post. They worked for me, so I am quite confident that they could work for you, as well!
Related blogs: